Welcome to diVINE Naples® Marketplace
We created this community marketplace to allow local businesses and individuals to promote and sell products made in Naples, FL.

Why you should join us
With diVINE Naples marketplace your product or service is visible to thousands of Naples residents and visitors looking for locally made products.
We make it easy to create your own online shop. Simply create an account and check the box to apply to be a vendor. It's quick and easy to start selling your products today!
Unlike eBay or Etsy our marketplace has no listing fees, feel free to list as many of your products as you wish. We only take a small fee once your product sells.
Our marketplace is setup so customers pay directly to you. You receive payment instantly for products sold in your shop.
Keep your customers information and be able to communicate with them in the future.
Are you making or selling products in Naples, FL?
Join us on the first online marketplace for local products in Naples, FL. We welcome all artists and producers of handmade goods to join us in reaching new customers in southwest florida. Only local people and businesses are eligible to apply to be vendors on diVINE Naples Marketplace.
Fill out the form to let us know you are interested in selling your products on our platform. We will select 10 shops that will receive complimentary setup and support to get started selling with us.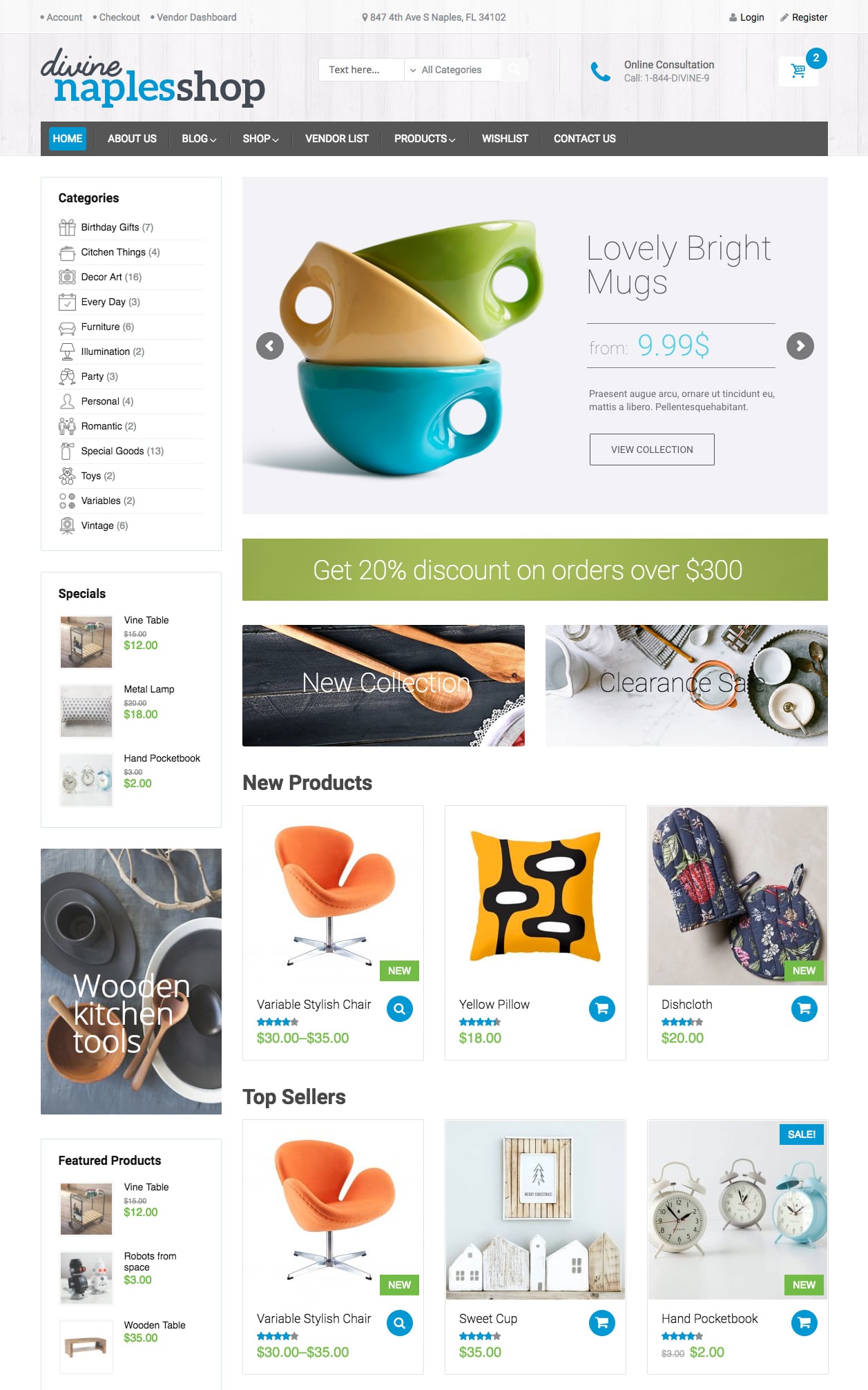 Your Local Marketplace in Naples, FL
Sellers are responsible for settings their own refund and return policies.
Sellers are responsible for setting their own shipping fees and policies.
Sellers are responsible for communicating with buyers and settling any disputes that may arise.
All local businesses and individuals in Naples, FL are eligible to apply and sell their products and services on diVINE Naples Marketplace
Our fees are described below.
9% Sales Fee on Products
15% Fee on Gift Cards
No Listing Fees
Divine Naples Marketplace charges vendors a small fee only if the product or service is sold. We do not have any listing fees and you may relist your product or services as many times as you like until it sells.